Travel Guide Kuno National Park
Kuno National Park located in Sheopur Tehsil in Madhya Pradesh is home to Asiatic Gir Lions today. The Park is also a part of the Central Vindhyan Hills. Very soon, you will also be able to enjoy the Cheetah Safari. At least ten Cheetahs will be relocated to the park from their African Savannah habitat.  
Earlier it was known as Kuno Palpur Sanctuary. It is a hidden gem amidst the hills of Madhya Pradesh. The tranquil atmosphere is the perfect setting for your next holiday. For nature lovers and wildlife lovers, it is a great place for wildlife safaris. Catch glimpses of the majestic animals in their natural habitat. This is the first time, millennials will be able to see the Cheetah, which is the fastest land animal, in India.  
National Park Entry 
There are three gates through which tourists can enter the park. They are: 
Tiktoli Gate – It is accessible from Sasaipura Village. 

 

Ahera Gate – You can enter from the Pohri Village side. 

 

Peepal Bawadi Gate – It allows easy access from Aagra Village.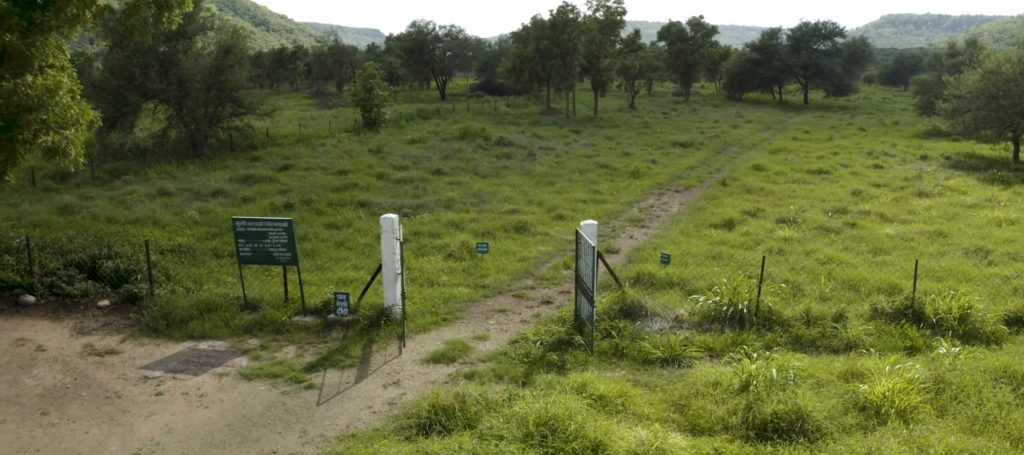 .  
How To Reach Kuno? 
By Air: 
Gwalior Airport is the nearest airport. It is about 30 kms from Morena and 210 kms from Sheopur. Tourists can also disembark at Jaipur or Kota. Jaipur is the most well-connected airport in the region, with connections to all Indian cities.  
By Train: 
Tourists can disembark at the Railway Station at Morena or Bhind. A narrow-gauge railway track connects Sheopur with Morena and Gwalior. Moreover, other railways stations are at Gwalior, Sawai Madhopur, Jaipur, Kota, and Jhansi. The rail connectivity is extremely well-organized.  
By Road: 
The Park is accessible by buses and cars as well. Bus service is good from Gwalior city.  The public transport system is well-developed. Moreover, tourists can also set out in their own cars. Enjoy the scenic beauty of the place while driving to Kuno National Park.